Colorbond fencing is made from Colorbond steel, which is widely used in Australia for roofing, fencing, walls, gutters, garage doors, and a variety of other purposes.
Colorbond fencing is one of the best fencing options available since it's non-combustible, long-lasting, and resistant to Australian weather changes. It's also durable and easy to maintain. Colorbond steel has made a name for itself in Australia as a high-quality multi-purpose material, and is especially favoured for its use in fencing. 
Benefits of Colorbond Fencing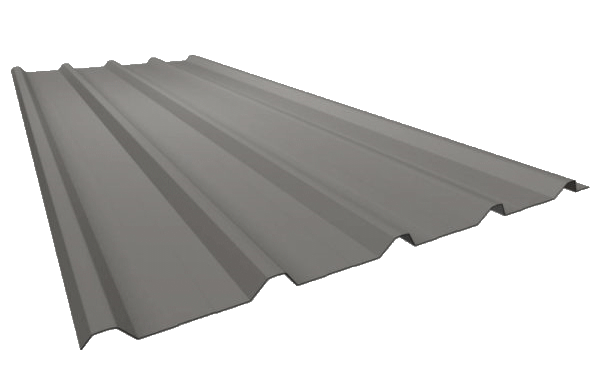 Colorbond fencing and steel has been tested for over 50 years in the rugged Australian environment, facing severe heat and both dry and wet conditions. The core base of Colorbond steel is constructed to comply with Australian Standard AS 1397, which ensures a high-quality fabrication and finish. Activate™ technology coats the steel base of the colorbond fencing panels, which improves anti-corrosion performance. 
To enhance the adhesion of additional coatings to the steel, a thin pretreatment layer is first applied, and a polyester primer is baked onto the steel surface. 
Exterior grade lead-free paint is applied as a topcoat, and baked on for added resistance to chips peeling and cracking ensuring the permanence of the finish to keep it's vibrance as long as possible. This finish is compliant with Australian Standard AS 2728.
Ever since the tremendous success of Colorbond steel and Colorbond fencing, there have been competitors attempting to duplicate the success, and in some cases, pass off their own inferior products as Colorbond. That is why Colorbond has made it easy to check the authenticity of their steel and fencing, by branding it with a laser engraving on either side of the fence, at least three times for every 2.4 metres of fencing section. If this branding is absent, it is most likely the case that the fence panels are not authentic Colorbond fence panels. At Lyhart Fencing, we only use 100% certified Colorbond steel for our Colorbond fencing, and always provide the highest-quality fencing solutions. 
Lyhart Fencing will professionally install your Colorbond fencing, and walk you through the best options for your situation. We can advise you as to the best approach moving forward with your fencing installation, and offer high-quality and affordable fencing solutions. If you're undecided about a final fencing design, take a look at the pictures from our previous jobs on our website to give you a better idea of what the final outcome will look like.
If you have any questions or queries, contact us at